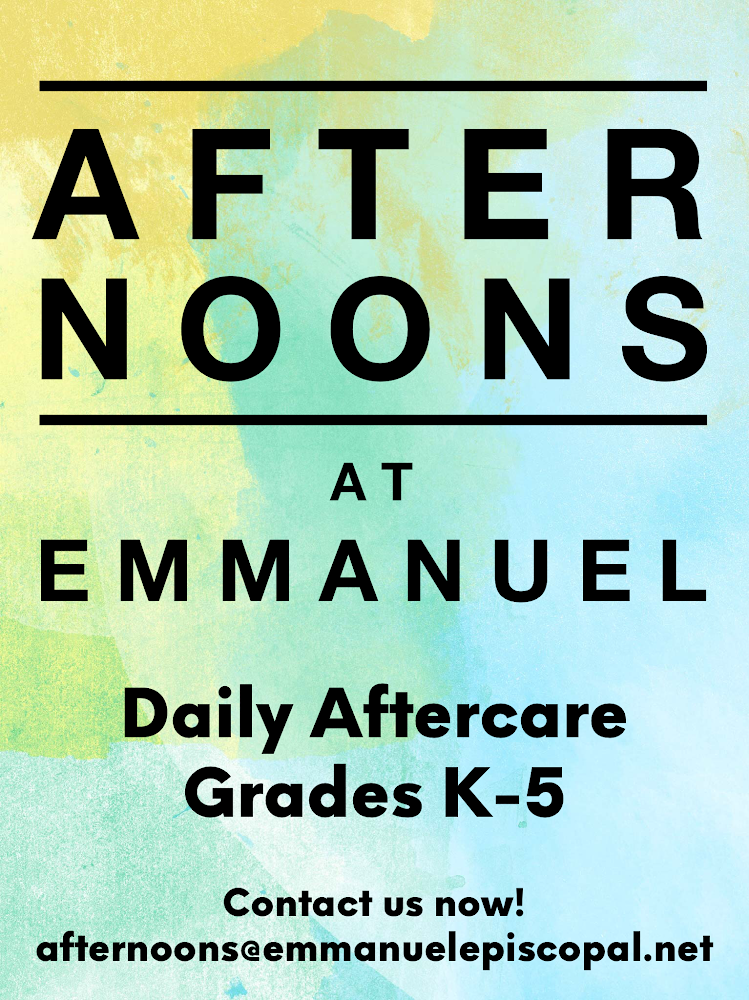 Emmanuel Episcopal Church is proud to announce
Afternoons at Emmanuel
A private small group after-school program serving
Audubon Park School K-5 students.
Afternoons at Emmanuel offers aftercare with
compassion, structure and professionalism.
Features & Benefits:
The program coincides with the school schedule from August to May. Hours are 3:00pm – 6:00pm Monday thru Friday with Wednesday starting at 2:00pm
Small group program with no more than 40 students a day allowing your child to receive monitoring and care that is not attainable in larger aftercare programs
Safety – a hot button with good reason! Your children's safety is our number one priority. Our campus is secured through locked gates including a locked front entrance to prevent any unauthorized access to the campus
Structured aftercare program with scheduled time for homework, snack and play helping your child to grow into confident and successful students in a loving and nurturing environment that follow the basic principle of our Emmanuel community.
The program is operated by caring and conscientious staff members that passed a Level 2 background check
Our program is accredited by FLOCS (Florida League of Christian Schools) to give you the confidence that we are committed to quality care
Our web-based parent portal allows for easy management in your relationship with Afternoons at Emmanuel Cost – $80 per week

Space is limited, click the link below to submit your registration!