EVENTS
See What's Going on at Emmanuel and in Our Community!
Our Lenten Series
Being the Church: Our Lenten Series. We had an amazing time together this past Wednesday! Don't miss this coming week as we hear a meditation from Fr. Rob Lord. This Lenten season we will cover basics of how we as Christians can live into our common vocation as the Bride of Christ! We'll meet at 6:00pm on Wednesdays in Lent for a Pot Luck meal. After, we'll begin our Wednesday night retreats with worship and then hear a mediation. We should be done by 7:30pm. For more info on the content we're covering, see the resource provided in the narthex of the church!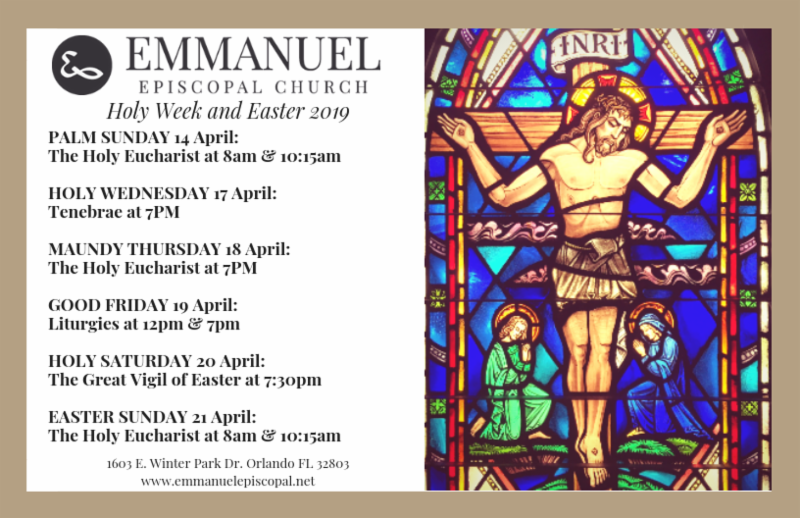 Need a Lenten Appointment with the Lord?
 Consider attending one of our opportunities for weekday worship! Morning Prayer is offered in the Church Monday through Friday at 8:30am, the Holy Eucharist is celebrated on Wednesday at 12:05pm, and Evening Prayer will be offered weeknights in Lent at 6:00pm in the chapel.
Outreach
March & April
Thank you for your food donations to the Christian Service Center! It is hard to believe but it is time to start collecting for our Easter Baskets for the Salvation Army Women and Children's Center. We need packages of crayons, colored pencils and other art supplies, small books (for all ages baby- teenager), large plastic eggs, fun small toys like Slinkys or jacks,  individually wrapped Easter candy, toothbrushes and toothpaste for kids (baby- teens) and a cuddly stuffed animal (please – these must be new and should be around 12 inches). Items can be placed in the Narthex. We need items by April 18th.   Thank you for your contributions!!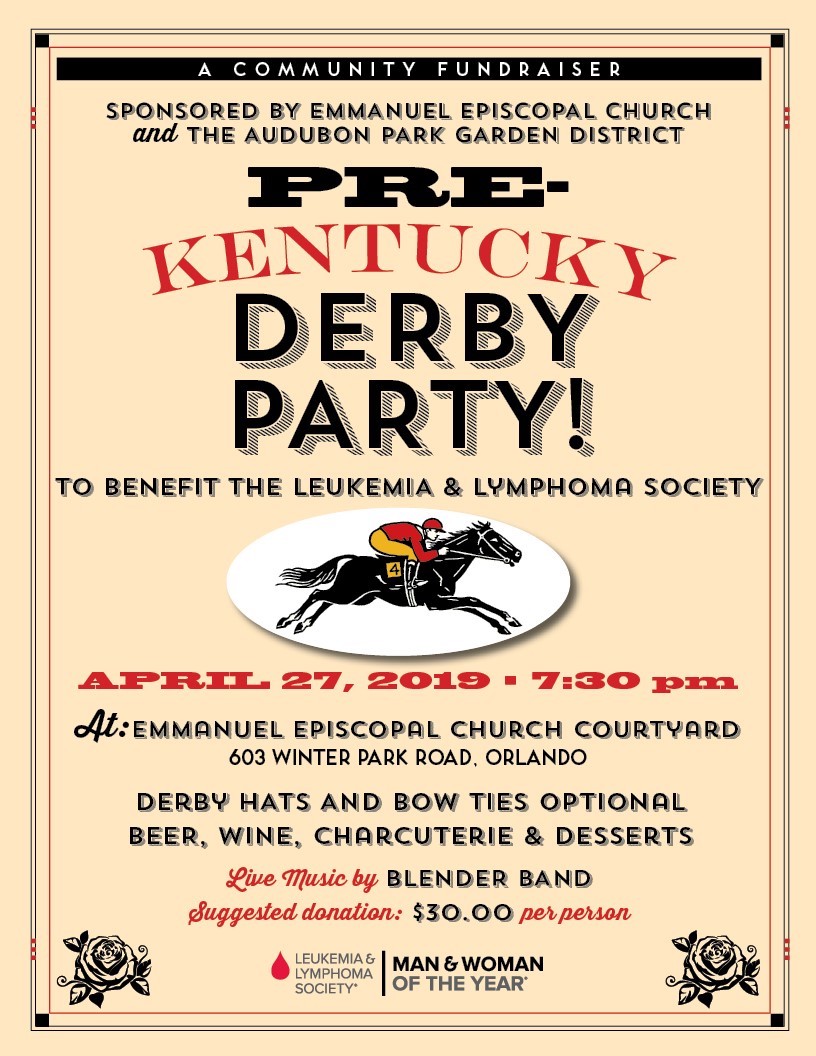 Summer Camp
Summer at Emmanuel – with 6 different themes to choose from!
Hours: 8 am to 6 pm
Cost: $175/week or $50/day
Vacation Bible School
A one-week summer camp providing enrichment in God's love.
Hours: 9:00 am – 12:00 pm
Cost: $10/child or $20/family
Date: June 24 – June 28, 2019
Theme: Love thy Neighbor