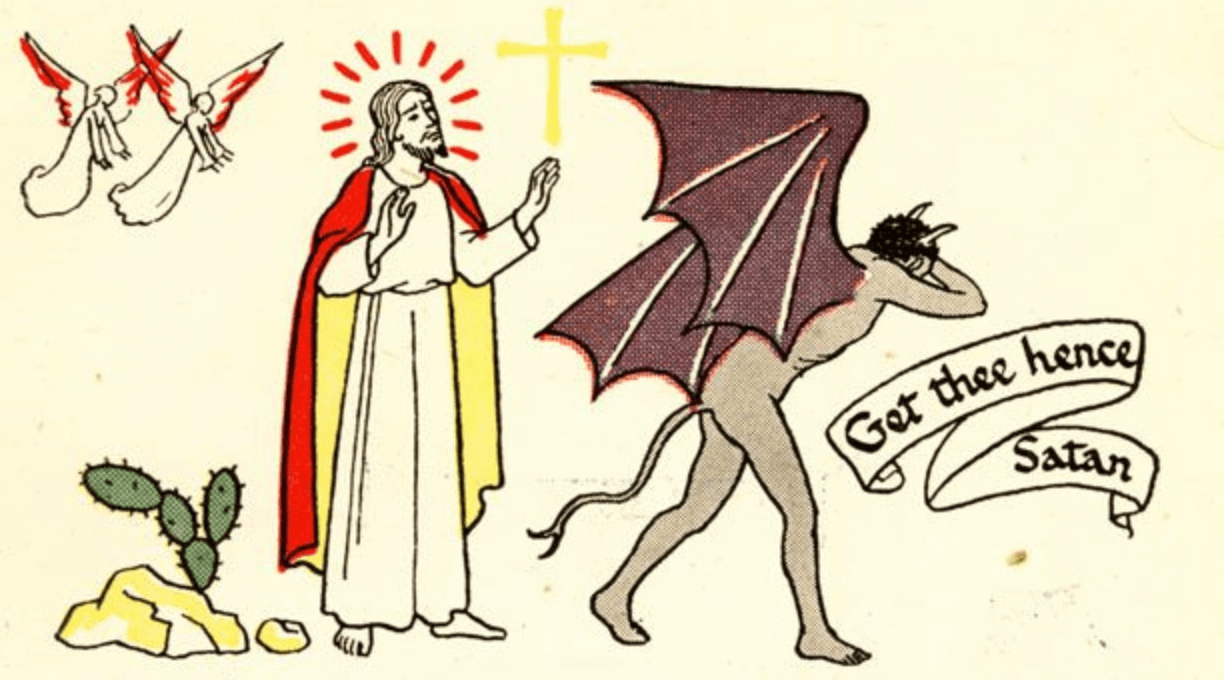 Lent, which begins with Ash Wednesday on February 22, is a season of renewal as we prepare ourselves by penitence and fasting to observe the events of Holy Week—the days of our Lord's Passion and Resurrection—with devotion and sincerity.
It is, therefore, a season when we keep in the forefront of our minds the wonderfully liberating news of the Gospel: that God, in Jesus Christ, is forgiving sinners. In the light of that joyful truth, we examine ourselves and keep in mind our continual need for the renewal that the Holy Spirit works in us by repentance and faith. Here are some ways that you can observe a holy Lent this year.
Prayer
"But whenever you pray, go into your room and shut the door and pray to your Father who is in secret; and your Father who sees in secret will reward you," (Matthew 6:6).
Attend an Ash Wednesday liturgy: 12:00pm in the chapel (said); 7:00pm in the church (sung).
Soup & Study: Wednesday evenings in Lent beginning March 1. Join us for the Stations of the Cross at 6:30pm followed by soup and a study on the Apostles' Creed at 7:00pm. All ages!
Sundays in Lent: Make a concerted effort to participate in our Sunday liturgies at 8:00am and 10:15am. We'll be including lots of great seasonal pieces including The Great Litany, The Decalogue, The Exhortation, and more.
Say the Daily Office: Morning Prayer in person every Tuesday/Thursday (beginning Feb 28) at 8:00am in the chapel. And/or pray from your mobile device or computer HERE.
Download and read a Lenten devotional that Fr. Jonathan edited last year. Includes daily reflections from Anglicans across Canada. Click HERE.
Stations of the Cross: Pray our outdoor Stations of the Cross any time. Begin to the left of the front doors. Scan the QR code to download the instructions and liturgy and then proceed from station to station (14 in all) around the perimeter of the church. Takes about 20 minutes to complete. Tell your friends and neighbors.
Confess your sins: Know the joy of forgiveness through the sacrament of Reconciliation. This sacrament is available at any time by appointment. See HERE for more info.
Do you have children in your life? See Molly, our children's ministry director, for our Lent at Home kit.
Read the Bible: Read through one (or two) of the gospels. Download the YouVersion Bible app and pick a plan to follow.
Fasting
"And whenever you fast, do not look dismal, like the hypocrites, for they disfigure their faces so as to show others that they are fasting," (Matthew 6:16).
Days of fasting: The Prayer Book appoints both Ash Wednesday and Good Friday as Major Fast Days. Some people will do a complete fast (no food) but you may elect to do a partial fast consisting of one meal (usually dinner) and two small snacks (which when combined should not be greater than the evening meal).
Abstinence: The forty days of Lent are appointed as Days of Abstinence. Traditionally, Christians will abstain from eating meat but you may opt to abstain from something else.
The emphasis of these acts of self-denial is on spiritual rather than physical transformation!
Almsgiving
"For where your treasure is, there your heart will be also," (Matthew 6:19-21).
It is customary during Lent to examine one's finances and consider one's pattern of giving.  Am I faithfully stewarding what God has given me? Do I give joyfully or reluctantly? How tightly do I cling to worldly goods? Am I remembering the poor and those in need? Am I tithing to my church?
Keep change in your pocket for panhandlers. Take the money you would have spent on lunch and donate it to an organization doing good work in the community. Go over-and-above in your financial support of the mission of the church.
Volunteer. Pick a charity in the community and spend time there.
Evangelism. In person and online share the importance of the season and the joy of the gospel.
With this in mind "I therefore invite you, in the name of the Church, to the observance of a holy Lent, by self-examination and repentance, by prayer, fasting, and self-denial, and by reading and meditation upon God's holy Word."
Under the mercy.
JRT+
PS – Don't forget to join us for our Pancake Supper on at 6:15pm on Shrove Tuesday (February 21)