ORGAN RECITAL
Works by Bach, Mozart and Stanford
Tim Smith, Organist and Choirmaster, All Saints Episcopal Church, Winter Park, Florida
December 3, 2017 Evensong (Advent I) @ 4:00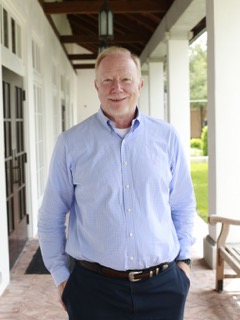 Timothy Smith has been active as an organist, choirmaster, recitalist and teacher for 40 years in Florida, Texas, and the Midwest.  Smith is currently Director of Music and Organist at All Saints Episcopal Church in Winter Park, and Dean of the Central Florida Chapter of the American Guild of Organists. He has served Episcopal parishes in San Antonio, Austin and Corpus Christi, and has been on the faculty at Texas Lutheran University.
Smith chaired the Liturgy and Music Commission for the Episcopal Diocese of West Texas and was director for the program Leadership Program for Musicians.  He and his choirs have been deputized for services in British cathedrals and given concerts in Spain.  Smith served as accompanist to the choir of First United Methodist Church, Kerrville, TX on tour to Germany, Austria, and Switzerland, and has played recitals in France and Spain.
Smith holds degrees from the University of Illinois and the University of Kansas.  Professional affiliations include the Association of Anglican Musicians, The Royal School of Church Music, and the American Guild of Organists.